Payment & Card Solution GmbH
PAYCASO provides cashless payment systems for optimizing payment processes (such as at cafeterias). They also develop and sell systems for loading cards in exchange for cash, EC terminals and guest card systems.
The CARDS management software, which is supplied with these systems, enables the complete management of everything from devices, cards and payment processes to transaction reports, sales reports and cash-flow reports.
The company's product portfolio also includes interfaces for personnel management, a connection to KOST materials management, financial accounting (SAP) and the Matrix POS.
KOST product management, the CARDS management software and the Matrix POS cash register system use identical data. Synchronization of the master data, such as product groups, cost centers, sales items, prices and cards occurs automatically and is also available offline.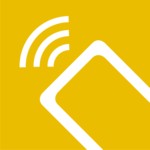 CARDS
CARDS is the management and control software for the cashless payment system and card loaders from PAYCASO.
With CARDS, the cashless payment system can be operated as an online solution with balances managed in the database. It can also be operated offline, however, with an electronic wallet. In offline mode, credit and debit processes can be carried out at the same time.
Company structures can be mapped on up to five levels with CARDS. Evaluations and company-internal billing can occur across and between all levels.
Functions such as card encoding, card management with 10 freely definable criteria, card authorization, card printing, item management, price finding, cash register control and device management etc. are available in CARDS.
Carried cards can be used anonymously (e.g. guest cards, personnel cards, cost center cards etc.) or can be personalized (customer cards via customer management, personnel cards with a name and personnel number, cost center cards via customer management etc.).
Comprehensive reporting facilitates control and billing. Web-based balance tracking for customers is also available.
Card loaders
PAYCASO card loaders are available in three sizes and, thanks to their modular design, in up to 32 different versions. Housings can be supplied in all RAL colors and special paints with a wide variety of different surface types. This means that they can be tailored to customers' individual needs and wishes.
All PAYCASO card loaders are equipped with a high-resolution 17″ touch monitor. Users are supported with detailed instructions (multi-lingual and graphical) during use. Company news, employee information and menus can also be published on the monitor.